Hot off the press – Napoleons Bradford has officially relaunched with its magnificent new look!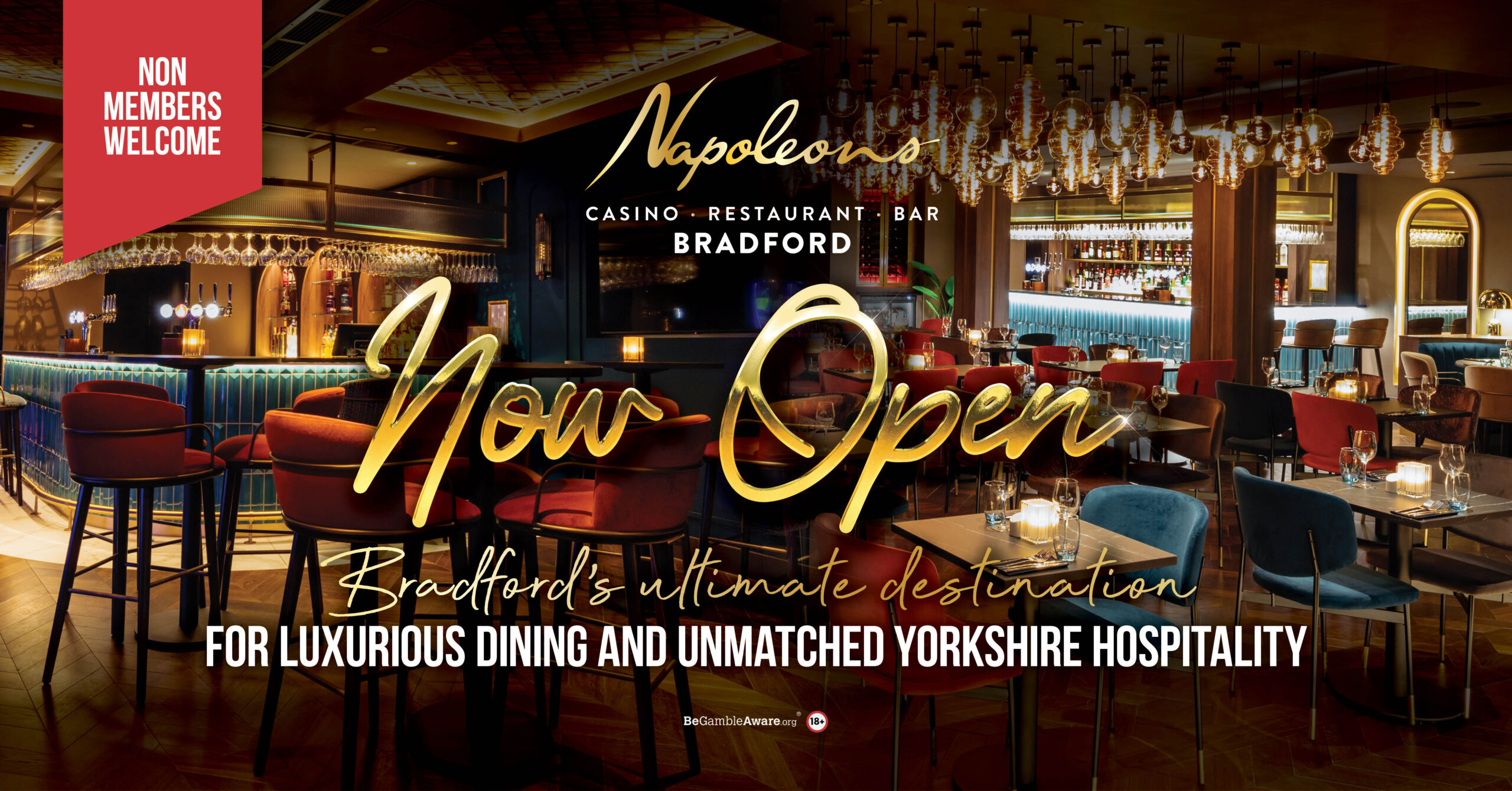 After an extraordinary unveiling weekend on June 9th-11th, there's no doubt the venue is up there as not only the best restaurant in Bradford, but also the most luxurious gaming space. We can't wait for all our longstanding members and new guests to experience the stunning refurbishment and a new flair of style for Bradford events.
The stylish makeover began back in February this year with the assistance of multi-award-winning architects group Chapman Taylor. Collaboratively we have curated an Art Deco ambience to harmonise with the historic building's impressive arch windows and framework.
Launch Day 1
We invited local dignitaries such as Martin Lowe the Lord Mayor of Bradford, members of the West & North Yorkshire Chamber of Commerce, local business owners, regional sports names, and many more! The fabulous evening involved a mouthwatering 6-course dinner, a thrilling live band, and an impressive magician, followed by some exciting casino gaming – the supreme demonstration of how Bradford events should be done!
Launch Day 2
On Saturday 10th June, lovers of Michael Bublé joined us for a tribute night– guests enjoyed a drinks reception and a delicious 4 course meal, before listening to the soulful vocals of Jamie Flanagan (aka Mr Bublé).
Launch Day 3
To top off the epic weekend, we ended with a spectacular Casino Relaunch Party! Kicking off Sunday evening in style, Members delighted with fabulous showgirls, tombola & prize draw, a tasty buffet and drinks reception.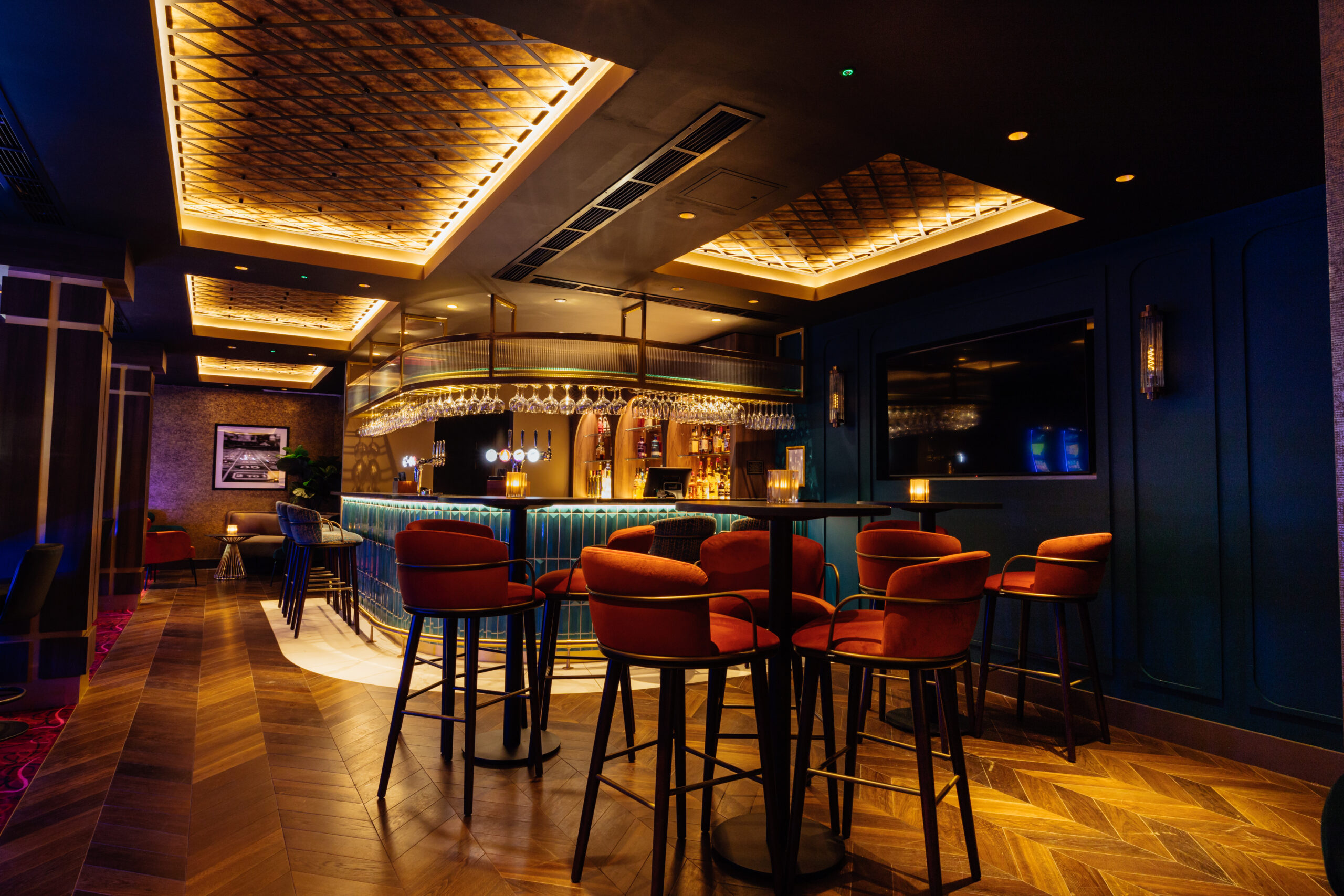 Bradford's Ultimate Foodie Destination
At Napoleons Bradford, we'd like to think of ourselves as the best restaurant in Bradford, with our menus boasting the perfect blend of fine dining plates and much-loved classic dishes; perfect for any Bradford event – including:
A brand-new Bar & Late Night Menu: Which includes Napoleons' signature Small Plates such as crispy duck gyozas, 5 Chinese five spice coated squid, and buffalo cauliflower wings, along with culinary classics like fish & chips, sirloin steak, and a variety of mouth-watering house burgers.
Bi-monthly changing Dinner Menu: We refresh the exquisite Dinner Menu every two months, meaning guests can savour new culinary creations from our talented chef team on their future visits – with July & August's menu showcasing the likes of tomato and lentil ragu pasta, butter roasted chicken breast, and warm pear & almond frangipane tart.
Not to mention, the launch of a new Gaming Floor Menu (available 24/7) which has tasty bites like pizzas, chicken wings, samosas, toasties, and much more!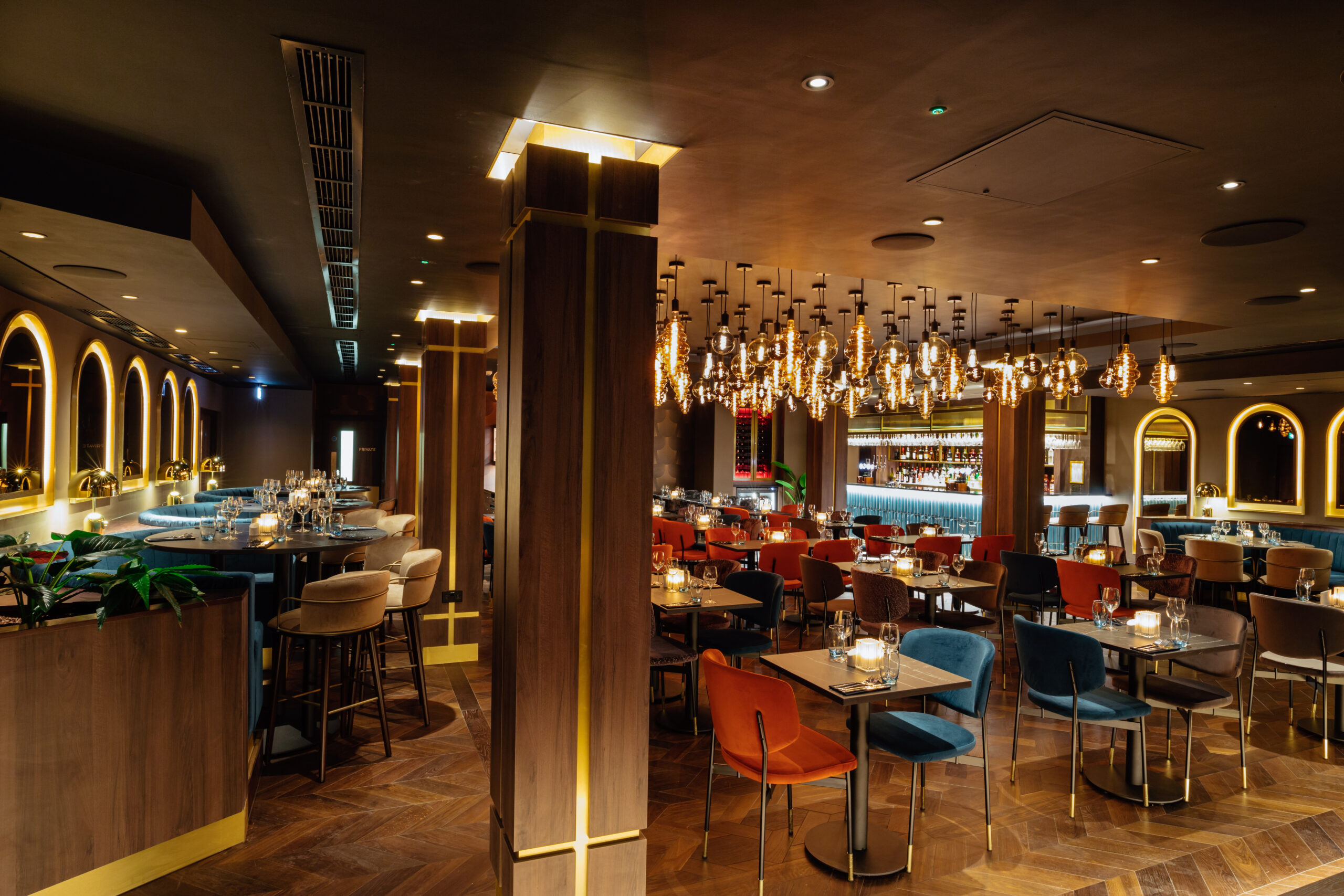 #1 Casino in Bradford
We hope the chic refurb will welcome new audiences to our casino in Bradford and tempt local foodies to keep returning to relish our menus.
A&S Leisure is delighted to be contributing to the up-and-coming city's economy and modernisation. Visitors are guaranteed to receive an unparalleled casino in Bradford and a dining experience like no other in the region – cutting out the need for locals to travel out of the area for an indulgent night out.
Napoleons Bradford is not the only local business upping its game, our surrounding neighbours are also looking to redevelop the area, such as the nearby vacant factories turning into trendy apartments!
We hope this sophisticated revamp will continue bringing home the Best Bar None Awards.
Your go-to spot for a casino in Bradford, luxurious dining, and unmatched Yorkshire hospitality…