On January 12th Napoleons Casino's popular Bradford venue celebrated its successes at Bradford at Night's Best Bar None Awards.
This year saw the annual awards ceremony hosted at renowned The Midland Hotel, where 15 of the nominated venues from Bradford's hospitality industry eagerly awaited the accredited results.
Napoleons, nestled in the heart of Bradford's centre, achieved gold accreditation and were thrilled to take home 3 of 11 esteemed Best Bar None gongs including Best Bar None Status, Best Late Night Venue, and Overall Best Bar None Winner.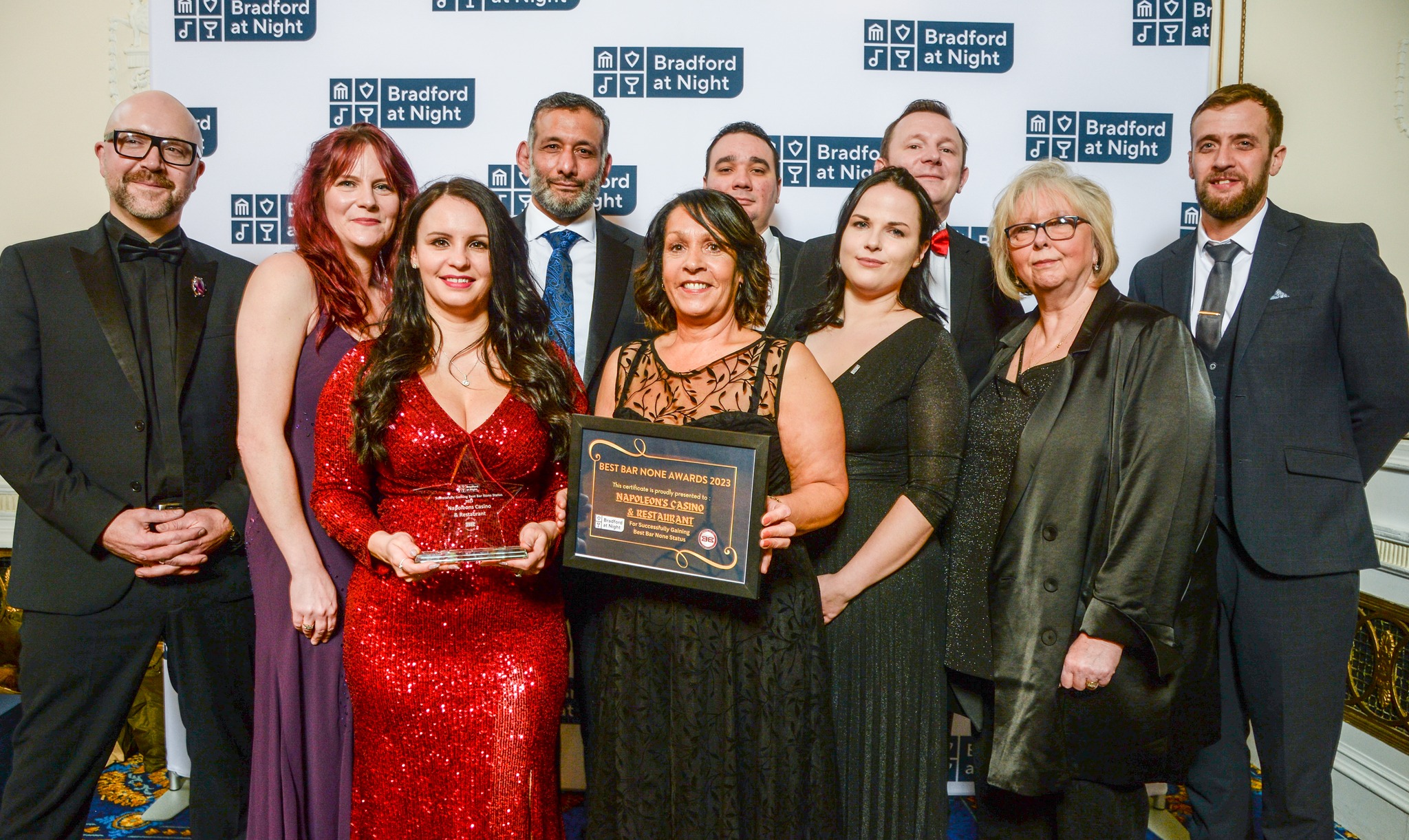 Along with Bradford, Napoleons has 5 major locations in England – Hull, Leeds, Sheffield, and Manchester – all of which offer a vibrant 'night out' experience from unrivalled gaming facilities to superb cuisine.
Barry Bradley, Casino General Manager, said "It's an honour for Napoleons and the hardworking team to be recognised for our dedication within the entertainment industry. We believe Bradford at Night and Best Bar One have made a positive impact in Bradford by bringing together the night time economy and raising standards across the bar."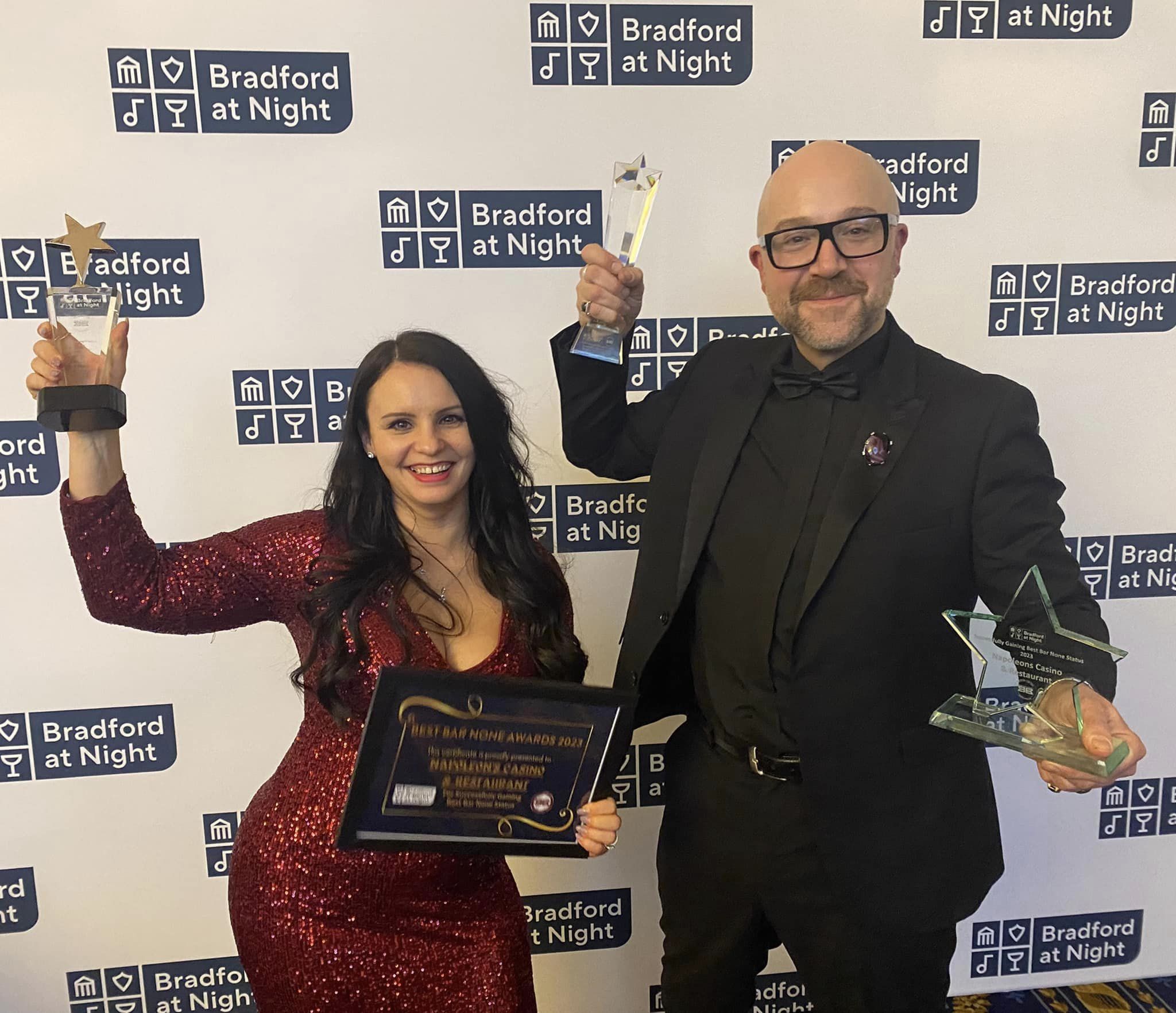 Best Bar None, supported by the Home Office, has been helping the UK public discover the safest and best-run bars, clubs, and pubs across the country since 2003; with ceremonies and categories dedicated to each city.
Bradford at Night hopes that these safety and management decorations will bring more trade to the city and highlight Bradford on the country's industry map.
BeGambleAware Strictly 18+