Come February, love will be in the air. Couples living in Manchester and the surrounding area, will be eager to secure a booking for an extra-special Valentine's Day meal. In 2022, your Valentine's meal in Manchester shouldn't just be delicious, it should be spectacular. When last Valentine's Day was most likely a meal together at home, this year, Valentine's Day should be enjoyed in luxurious surroundings.
Of course, Valentine's Day has evolved to reflect Manchester's progressive and inclusive culture. Napoleons is pleased to welcome couples, singles, friends (perhaps a Galentine's Day get-together?) to celebrate with the most delectable Valentine's meal Manchester has to offer.
February 14th is a landmark occasion for Napoleons across the board. Whether you are keen to indulge in a night of gaming in our opulent casino or see mixologists at work behind our stunning cocktail bar, Napoleons is the perfect place to celebrate your most cherished relationships.
Romantic Dining for Two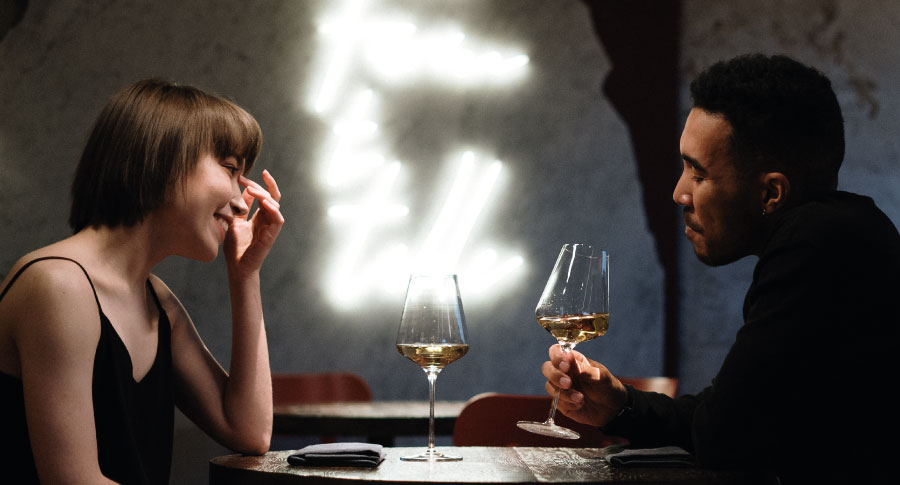 Booking your Valentine's meal in Manchester with Napoleons means you can expect a romantic evening for two with first-class hospitality and entertainment. From the moment you walk into our venue, you'll be welcomed by our attentive hospitality team. We have a fantastic selection of wines from some the finest growers, well-known favourites and local artisan gins, and simply fabulous cocktails – try our signature Royal Pink Daquiri.
With our Dine in Style restaurant offer, you can take full advantage of our gorgeous Valentine's Day menus, for less. With Dine in Style, you will receive a drink on arrival, your choice of three courses from our evening dinner menu, in addition to a £5 bet to use in our casino after dinner.
This package is available from just £27 per person, Sunday to Thursday, and £33 per person on Fridays and Saturdays. For those busy planning Valentine's Day, the occasion takes place on a Monday in 2022.
The evening dining experience with Napoleons Manchester is perfect for both couples looking for a special night out, or for friends in search of an alternative Valentine's experience. No matter your reason to celebrate, our restaurant is open from 5pm to 10:30pm every day, with late-night bar food available from 5pm to 3am daily.
Napoleons Manchester bar is open from noon to 5:30am every day. You will have ample opportunity to enjoy your Valentine's evening well into the early hours if the mood takes you!
The Ultimate Valentine's Day Experience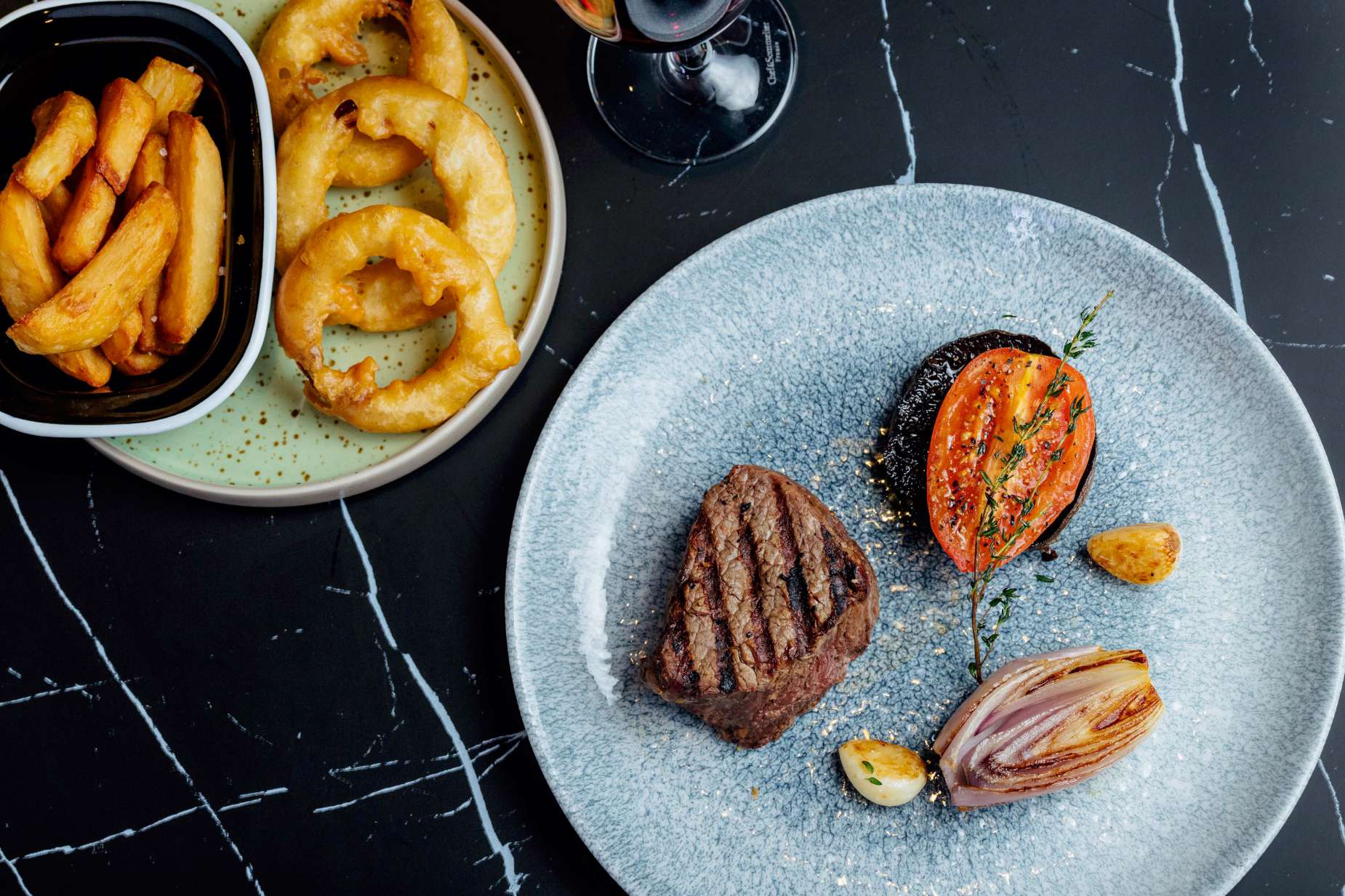 From evening dining to late night bar delights, Napoleons Manchester is getting ready to welcome people from all over the city this February. Beyond our luxury dining suite, you will also have opportunity to sample an array of cocktails, created by our specially trained bar team.
If wines from across the world are more to your taste, and fancy sharing a bottle, we'll be happy to furnish you with our popular list from global wineries. Of course, we also have a comprehensive selection of spirits available. You can view our food and drink menus online, before you book.
Beyond your Valentine's meal and drinks, Napoleons presents a night of authentic casino gaming fun to enjoy together. We combine a fine selection of world-class gaming machines and bespoke tables to create a truly spectacular casino experience. Our friendly, welcoming dealers and hospitality team are on hand to help inexperienced gamers enjoy a thrilling evening together.
If you are planning to book your Valentine's Day meal with Napoleons Manchester – with friends or your loved one – make sure you join Napoleons as a member. It takes a matter of seconds to sign up. Once you're a member, you'll have access to exclusives offers and events. Sign up online.
Make it an Evening to Remember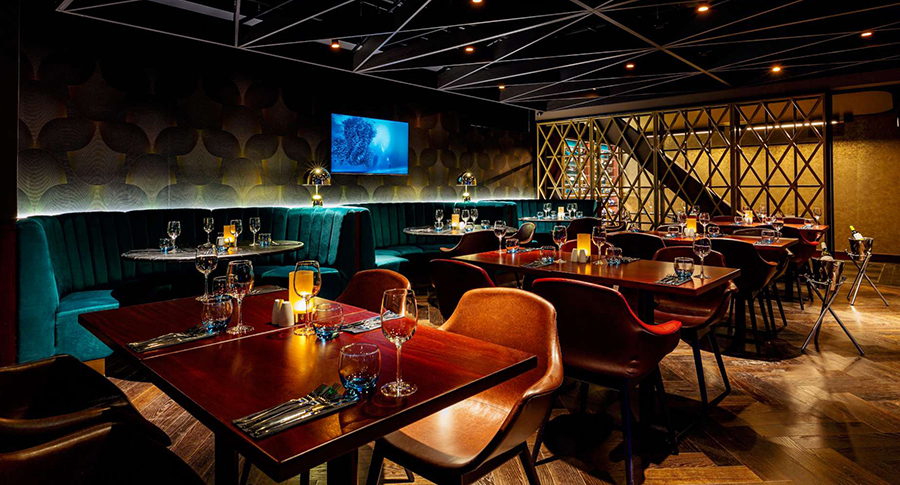 Whether you are celebrating Valentine's Day, Galentine's Day, or are just taking some time out to celebrate, Napoleons Manchester welcomes you to the complete Valentine's night out. As our newest venue in the Napoleons casino family, we are looking forward to welcoming you and your loved ones an authentic, luxury casino experience.
Based in the heart of Manchester, near Chinatown, Napoleons has quickly become the go-to restaurant and gaming lounge for city newcomers and nightlife lovers alike. For Valentine's Day, we provide an intimate and memorable dining and drinks experience. We encourage you to book your Valentine's Day meal with us as soon as possible – Napoleon's are set to be very popular on Monday 14th of February.
When you celebrate Valentine's Day, come to Napoleons and do it in style. Take advantage of our fantastic food and drinks offers and our world-class hospitality within our stunning venue.
To book a table, visit our online booking page, email manchesterreservations@napoleons-casinos.co.uk or call 0161 2498498 to secure a table this Valentine's Day.