Sometimes it can be hard to find somewhere offering a tasty bite to eat after hours. Whether you're celebrating a special occasion or are looking for somewhere special to eat late at night, you may struggle to find quality food and the right atmosphere to round off your evening. That's why Napoleons Casino branches are always pleased to offer late-night dining as standard.
Alongside our spectacular waiting and bar service, you can always expect a delicious menu late into the night at any of our premier casino branches across the north of England. Whether you are joining us for a meal, a drink or two, or are interested in checking out our games floor, Napoleons always provide the perfect end to an evening of celebrations and fun.
If you've never sampled late-night dining at your local Napoleons before, now is definitely the time to try something new – we're reopening from 17th May!
Fantastic Value Late-Night Dining Deals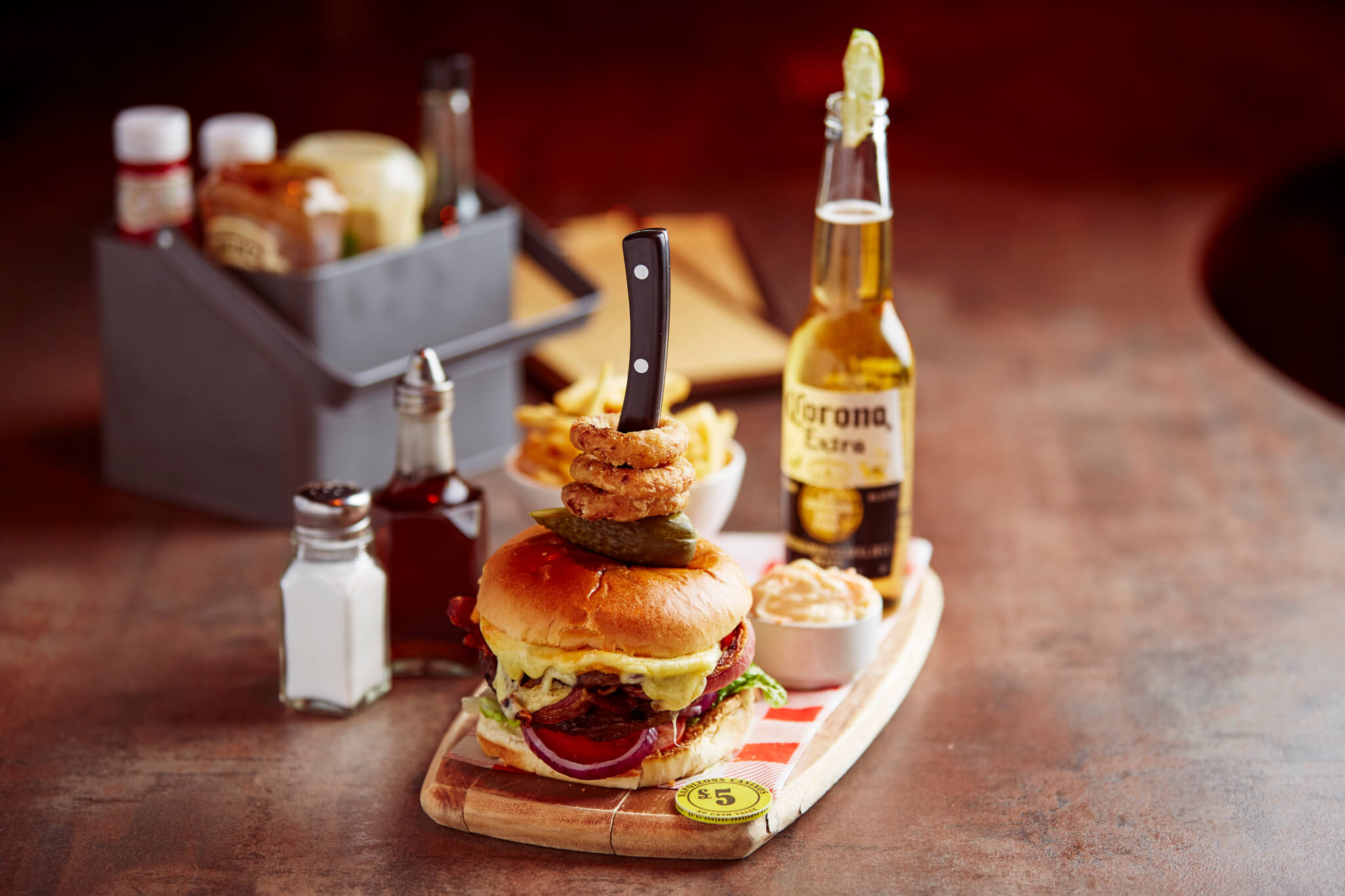 One of the best reasons to visit your local Napoleons for 'late-night food near me' is of course, the fantastic value you'll get from our food offers. In addition to our birthday offers and dining deals, you should certainly take a look at our popular 3Bs food offer.
Available at all Napoleons branches, the 3Bs deal serves you a choice of a beer and burger with a £5 bet / slot voucher for you to use in our gaming lounge. All of this is available for just £12 per person! It's a superb introduction to the delectable cuisine and service you can always expect from the team at your local Napoleons.
We offer the 3Bs deal across all branches every evening until 3am (check your local Napoleons serving times on the website). Therefore, you'll never miss out on a fantastic value late-night dinner deal with us even if you're sitting down to eat after hours.
Do also keep in touch with your local Napoleons branch online to make sure you get access to the best late-night dining offers coming to a Napoleons near you. Of course – deal or no deal – you can always expect amazing value and delicious dining options from our talented kitchen teams.
Where Better to Watch the Euros?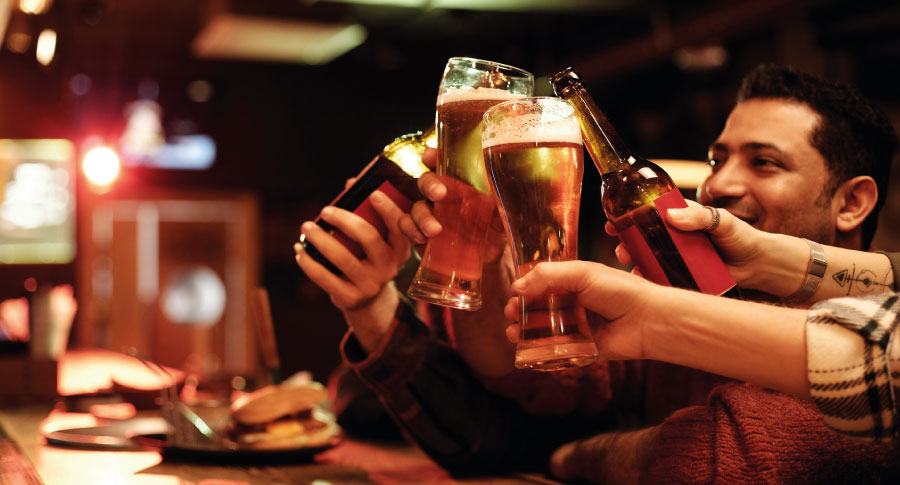 One year on football fans across Europe are waiting patiently for the sporting event of the summer, the Euro's, to kick off at last – come on Euro 2021! It stands to reason that with the weather getting better and with lockdown measures finally relaxing, fans will want to head to their local venues to watch England valiantly battle their way through the group stage! Who knows, maybe we'll go all the way this time?
Napoleons Leeds, Hull, Sheffield, and Manchester are all gearing up ready for the long-awaited football fun too. Your local Napoleons will be hosting Euro 2021 games on the big screens – meaning that even if England's fixtures play late into the night, your local Napoleons casino will accommodate you while you cheer England on. Do make sure you check the opening times of your local branch, so you know when you can come on down to support the lads.
Why not sample our Dine in Style package in the restaurant or grab a 3Bs deal in the bar/lounge area?
Your Local Opening Times: Revealed!
We're going to save you a little time. If you want to head on down to your local Napoleons venue to sample the late-night dining scene, here's what you need to know from each branch. Don't forget to get your orders in by closing time – order up to 15 minutes before the end of late-night service.
Napoleons Casino Hull
Napoleons Hull serves a main dinner menu from 6pm to 10pm, but you can sample our bar and late-night menus from 5pm through to 3am. The bar opens here from 5pm until 4:30am daily. The 3Bs deal is available at Hull from 5pm to 3am.
Napoleons Casino Bradford
Our delicious dinner menu at Napoleons Bradford is available from 5pm to 10:30pm (Monday to Saturday), and you can sample the late-night menu from 11pm all the way to 1am from Monday to Saturday, and 8pm to 1am on a Sunday.
Bradford Napoleons bar is open daily from 11am to 4am. You can grab a 3Bs deal from 3pm to 1am Monday to Saturday, and 8pm to 1am on a Sunday, and take advantage of the bar all the way to 4am.
Napoleons Casino Sheffield
Dinner is served at Napoleons Sheffield from 6:30pm until 10pm, or you can sample our bar and late-night menu which is available daily from 5pm to 3am. Sheffield's bar is open daily from 1pm to 5am, and you can take advantage of our fantastic 3Bs deal every day from 3pm to 3am.
Napoleons Casino Leeds
Napoleons Leeds dinner menu is available from 6:30pm to 10:30pm Monday to Saturday, and 12:30pm to 9:30pm every Sunday. Leeds bar is open from 2pm to 5am Monday to Saturday, and 12pm to 5am on a Sunday. The bar and late-night menu is available from 5pm to 3am Sunday to Thursday, and between 3:30pm and 3am on Fridays and Saturdays. Your 3Bs are good to go every day from 3pm to 3am.
Napoleons Casino Manchester
At our newest Napoleons Casino in Manchester, check out the bar menu daily from 5pm to 11pm and the late-night menu between 11pm and 3am. The 3Bs offer is available daily from 3pm to 3am. The Manchester dinner menu is available between 5pm and 10:30pm, with our fabulous new casino bar open from 12noon to 5:30am, every day.
Head on Down to Local Late-Night Restaurants!
Your local Napoleons is more than a casino and bar! Arrange a visit to your local casino to sample the best late-night cuisine local restaurants have to offer – our fantastic value 3B's offer is available at your local Napoleons every evening until 3am.
Why not make a night of it? Whether you're heading down to watch a Euro 2021 match or want to try a new dish or two, the late-night dining at your local Napoleons will be ready for you to enjoy from 17th May.