Manchester is a city renowned for its incredible nightlife. A melting-pot of cultural influences, world-class cuisine, and fantastic entertainment. Located in the heart of the city, on the fringes of Chinatown, and next to some of Manchester's premier hotels, Napoleons has become a go-to destination for fine dining in Manchester. We are delighted to bring our unique blend of indulgent fine dining and authentic casino experience to the Manchester restaurant scene.
If you are looking for the best fine dining restaurants Manchester has to offer, it's time to visit one of the city's finest nights out. Exquisite food isn't the only reason why Napoleons is a leading name in Manchester's thriving food culture.
Napoleons is more than a casino lounge. Since opening our landmark Manchester casino, the venue has quickly established itself as a purveyor of fine dining in Manchester. Inspired by world cuisine, our chefs ensure that from season to season, the menu at Napoleons Manchester is always fresh and exciting. With finely crafted favourites and a fusion of flavours from across the globe, Napoleons have something to satisfy every palate.
Napoleons Manchester's focus is firmly on exceptional taste, quality, and presentation. Ingredients are meticulously selected and prepared to create stunning dishes, guaranteed to delight. Our chefs do more than prepare meals behind the scenes, all our menus are designed to deliver the wow-factor.
On Napoleons fine dining menus, there is always something to appeal to your tastebuds. Our menus are made with inclusivity in mind, with choices for vegan, vegetarian, and gluten-free diners. Let our team know of any food allergies when booking so we can cater to your needs.
Napoleons Manchester restaurant is open daily with dinner served from 5:00pm until 10:30pm.
Beyond the casino lounge, guests at Napoleons Manchester can indulge in everything the best restaurants Manchester city centre has on offer.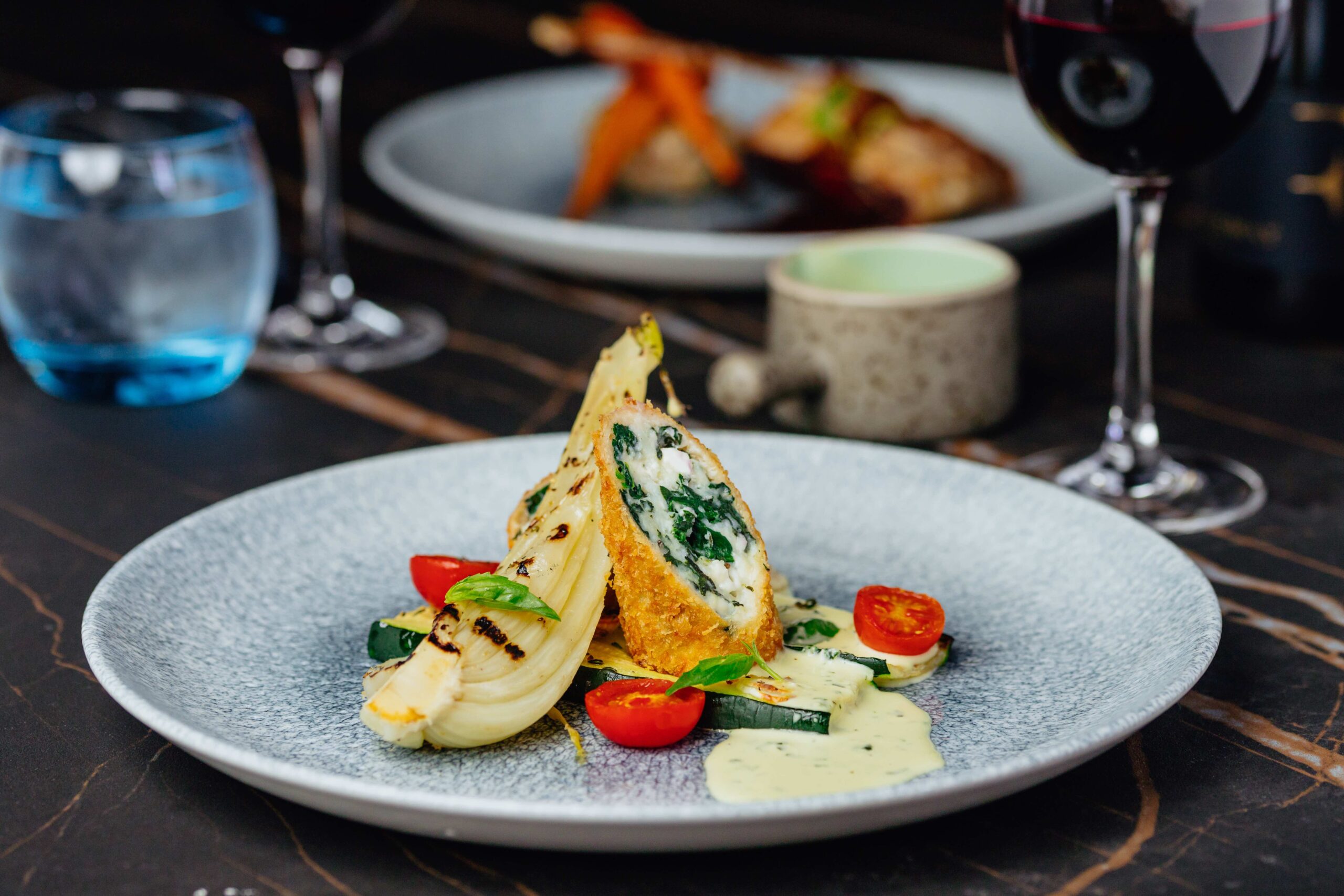 2. Fantastic Restaurant Deals
We might be going against the grain, but we think everyone should be able to treat themselves to a night of fine dining. Napoleons Manchester is proud to offer a luxury dining experience at affordable prices with our fantastic-value restaurant deals. Bag yourself a night of fine dining in Manchester without the expense you may expect.
Our popular Dine in Style package gives you access to the best of our latest 3-course dinner menu, a drink upon arrival, and a £5 bet to use on the casino floor. Not only is this restaurant deal perfect for date nights, but it is also ideal for groups. Whether you are meeting up with friends, family, or on a night out with colleagues, Dine in Style makes a night of fine dining easier to budget for.
One of the most exciting restaurant deals Manchester has on offer, eat for free on your birthday, is available at Napoleons. Take a minute to become a member online, and you will be able to take advantage of this amazing offer during your birthday month. Book a table for a minimum of four people and you can eat for free!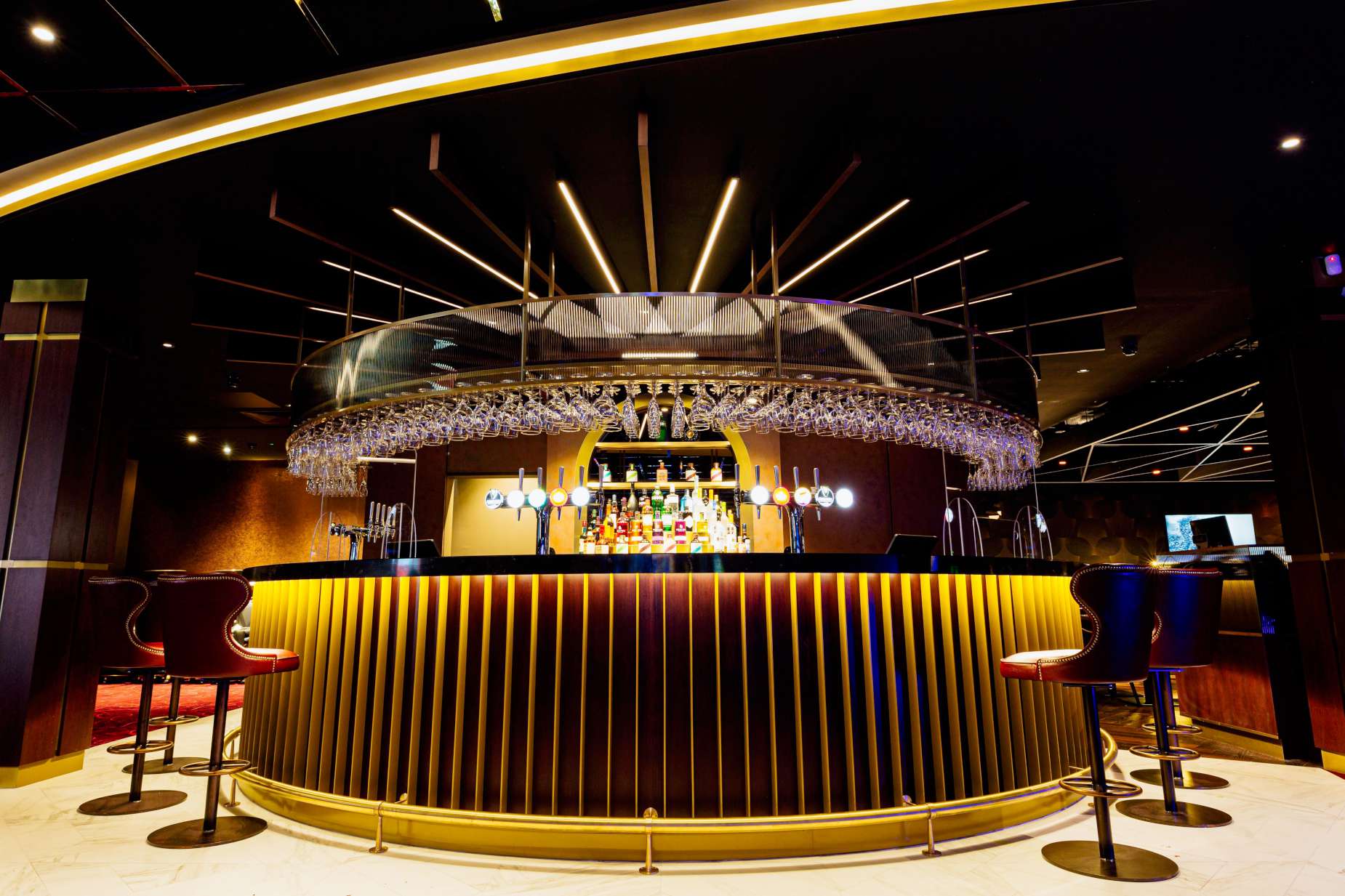 3. Fabulous Cocktails
Part of the luxury appeal of Napoleons Manchester is a stunning cocktail bar. Our bar team expertly blend a tempting variety of cocktails, from old favourites and delicious twists to our own signature cocktails. From the moment you step into the lounge, you can choose from an array of cocktails, until the early hours.
What is particularly notable about Napoleons Manchester's cocktail bar is the fact that we do not serve alcoholic drinks alone. We also specialise in mocktails, free from any alcohol and just as delicious. Our cocktails blend non-alcoholic garnishes with real fruit, bringing out a flavoursome burst that rivals the best Manchester mixologists.
With a tempting selection of wines from around the world, the pick of Manchester's favourite local artisan gins, and plenty to keep beer drinkers happy.
4. After-Dinner Entertainment
Napoleons Manchester is a luxury experience. After indulging in 3-courses of fine dining, guests can make their way to the casino lounge to take in a night of casino gaming. When it comes to games, we have the same dedication to exceptional standards in our casino experience as we do with dining.
With classic table games, attentive dealers, state-of-the-art electronic gaming equipment and traditional slot machines, Napoleons has something for everyone, regardless of experience. Our contemporary Manchester casino floor features some of the finest casino equipment in the world. Tables inside the gaming lounge include:
American roulette
Three card poker
Mahjong
Punto banco
Blackjack
5. Welcoming Hospitality
If you need a night off or are celebrating a special occasion, the hospitality team at Napoleons will always help to make it a perfect evening. The Napoleons standard is five-star hospitality so you can always relax and enjoy a night of fine dining and traditional gaming.
From the moment you arrive, you will be greeted you with a warm welcome and receive attentive service. Regardless of your experience on the casino floor, our friendly and experienced dealers will put you at ease. When you want to indulge in luxury fine dining and casino thrills, first-class hospitality is an absolute must-have.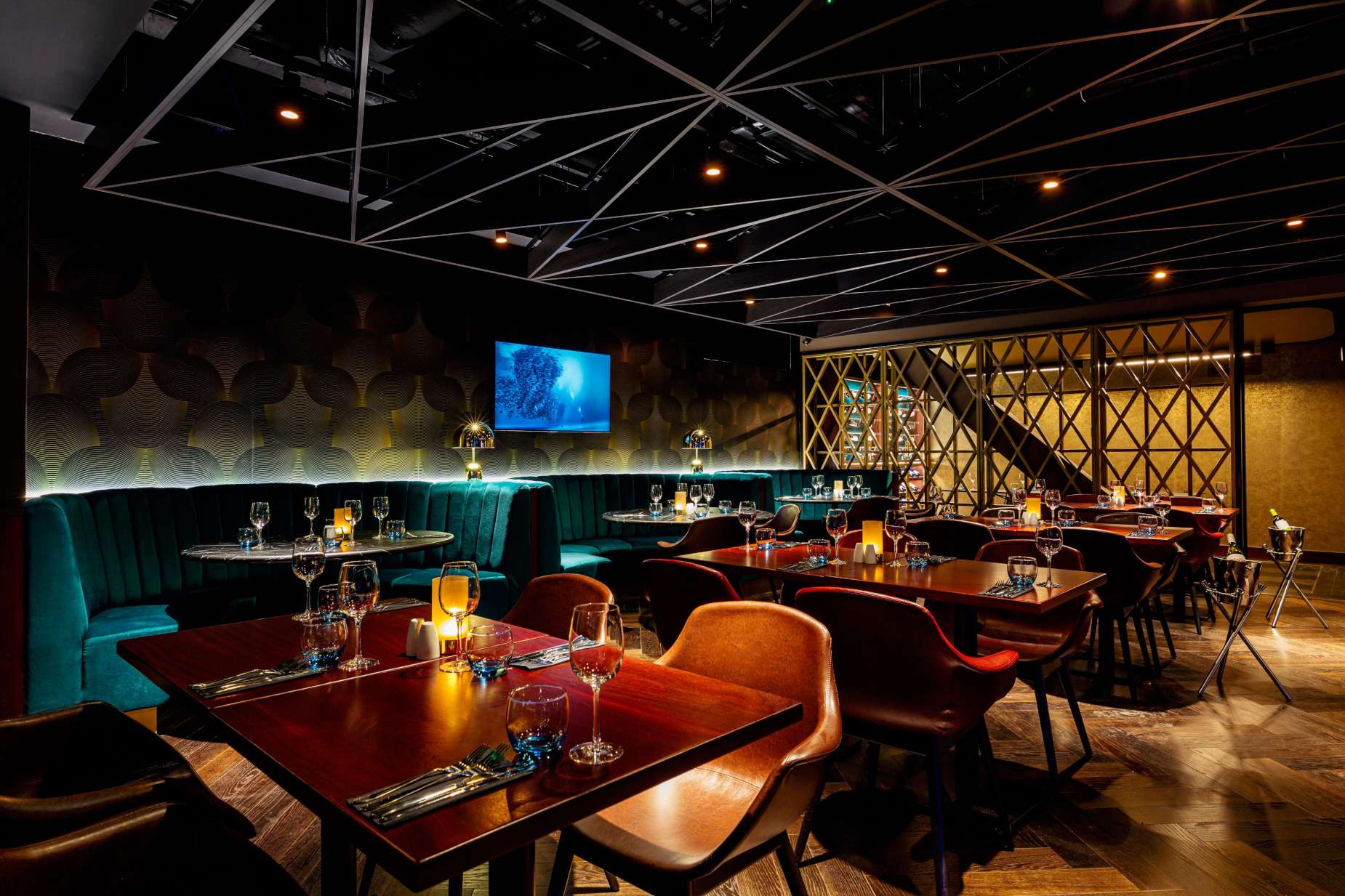 Fine Dining at Napoleons Restaurant Manchester
Treat yourself to a fabulous night out at one of the best fine dining restaurants Manchester has to offer. We serve affordable fine dining from 5:00pm to 10:30pm every day so we can easily fit into your schedule.
Take a peek at our latest menus
View our food and drink offers