The year is flying by and that means one thing, we are fast approaching the season to be jolly! It also means that office Christmas party planning is looming. Fear not! If you have the job of organising the 'party of the year', Napoleons Casino has a cracking line-up of entertainment this December, perfect for your Christmas party.
Serving festive lunches and dinners with all the trimmings, classic casino gaming, and the finest Yorkshire hospitality, Napoleons is the place to be for all your yuletide get-togethers! Wrap up your working year with a trip to Napoleons Casino, check out events this December at your local venue.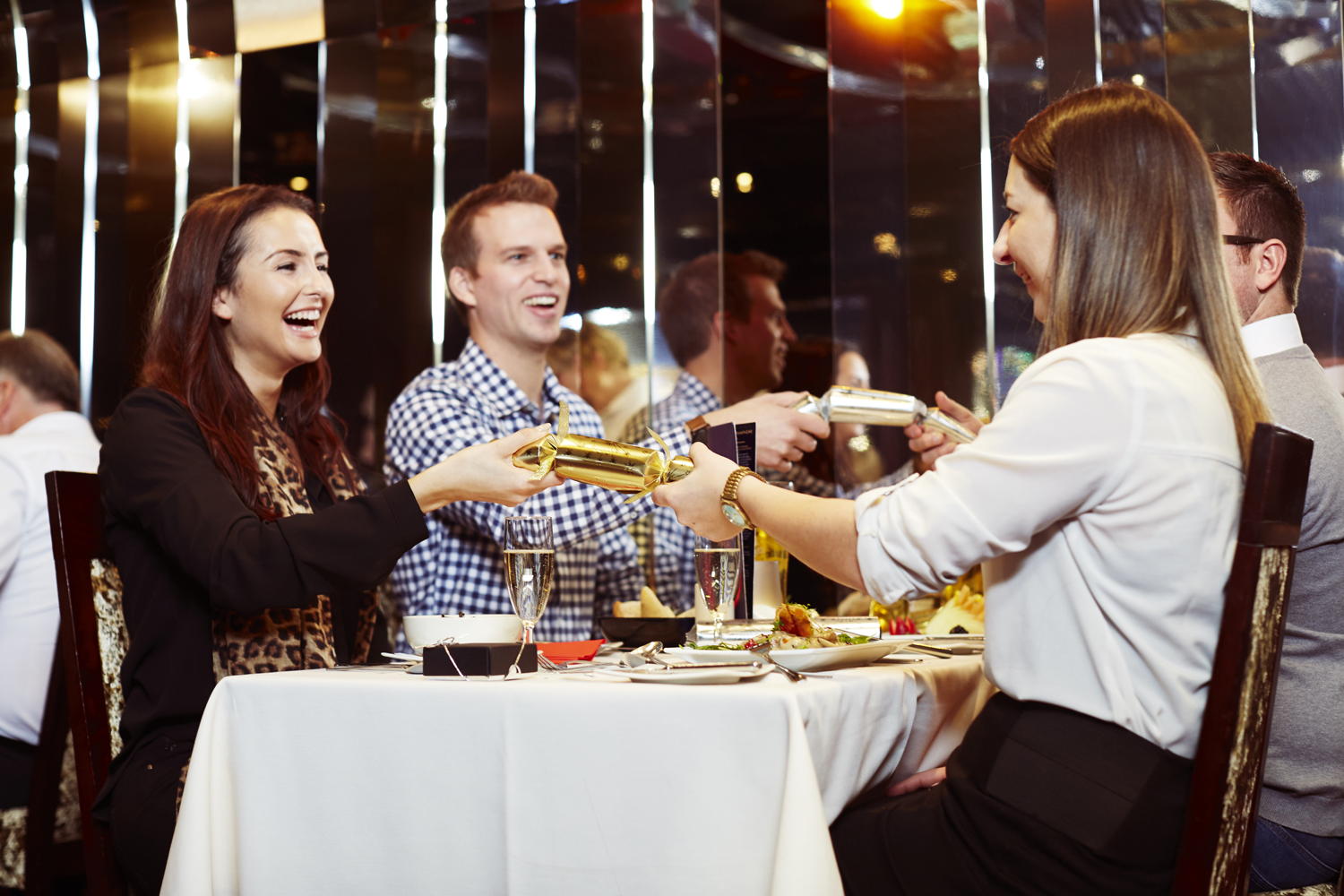 Pop the Bubbly in Bradford
Make this year's office Christmas party one to remember by celebrating at Napoleons Casino Bradford. We have festive food and drink packages to suit everyone, including special dietary requirements, and even the fussy eaters! As the Christmas party planner, you can sit back and relax knowing everyone is well catered for.
Our Christmas party packages start at just £20 per person. You and your work pals can indulge in a delicious 3-course meal in our restaurant complete with a drink and casino entertainment. We can't wait to welcome you this Christmas.
BOOK A TABLE              BRADFORD CHRISTMAS BROCHURE
Napoleons Bradford Christmas Events:
Abba Tribute (duo)
1st 2nd and 3rd December
£40 per person
Includes 3-course dinner, drink and £10 bet*
New Year's Eve Lionel Richie Tribute
31st December
£75 per person
Includes a drink, 5-course dinner, £10 bet* and Prosecco at midnight
Christmas Quiz Night
30th November
£20 per person
Includes 3-course set dinner, drink and £5 bet*
Christmas Disco Nights
8th 15th and 22nd December
£35 per person
Includes 3-course dinner, drink and £5 bet*
*For full terms and conditions click here.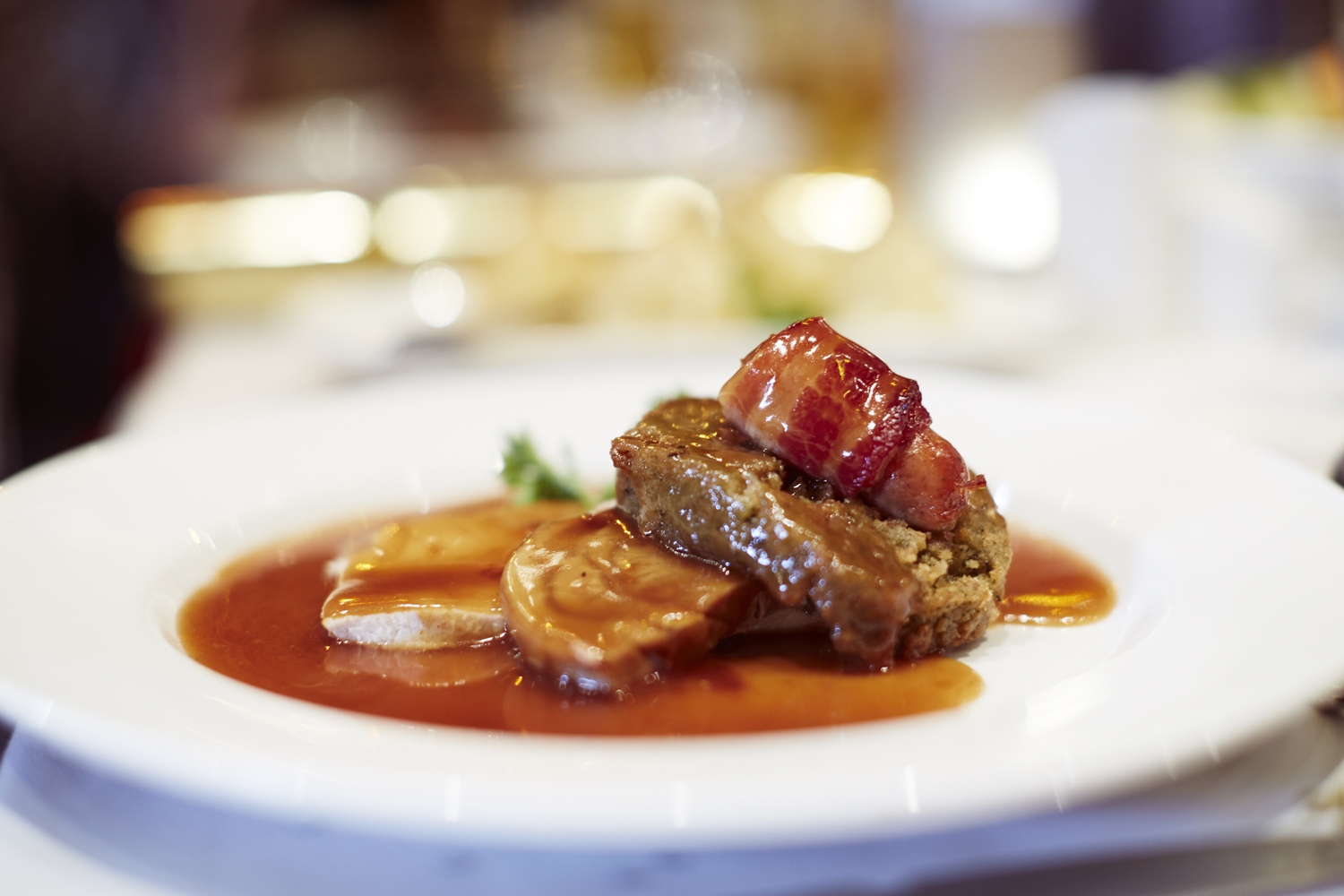 High-Spirits in Hull
Making a list of Christmas party ideas? This year, Napoleons Casino Hull needs to be top of your list and you won't need to check it twice! With an unrivalled blend of fine dining, lively atmosphere, and traditional casino gaming, there is something for everyone to enjoy at Napoleons Hull this December. We have everything you need under one roof; office Christmas party planning has never been so easy!
Tuck into our delectable festive menus throughout December. Our talented chefs are serving a mouth-watering spread of festive fayre, including traditional Christmas lunches from just £25 per person, evening dinners with all the festive trimmings from £34 per person, and a truly sumptuous 5-course New Year's Eve dinner. For a less formal Christmas party, try our famous festive 3B's deal – beer, bet* and a burger – available throughout December until late. 
Take advantage of our food and drinks packages to take the hassle out of organising your Christmas party this year:
Get 6 bottles of selected beers or alcopops for just £18
Get your 5th bottle free when pre-ordering 4 bottles of selected wine or Prosecco.
That's the type of festive cheer we are looking forward to this Christmastide.
BOOK A TABLE                  HULL CHRISTMAS BROCHURE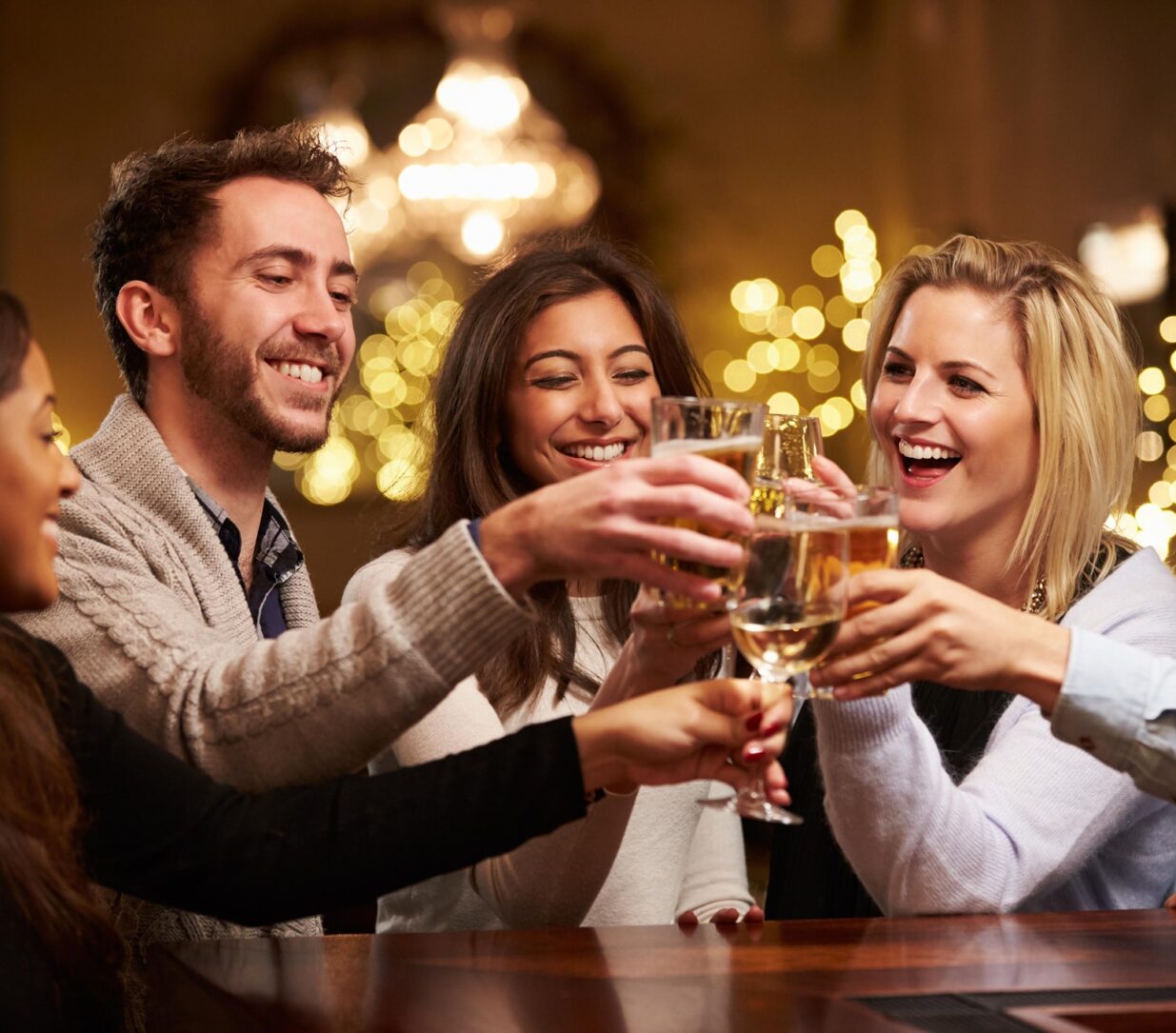 Let Loose in Leeds this Christmas
In Yorkshire, we know how to celebrate, and Christmas is no exception. Kick off the festive season at Napoleons Casino Leeds, all you need to do is bring the company! Join us this Christmas season for mouth-wateringly good food and classic casino gaming.
Our chefs will be serving a festive feast for you to devour this December. Our evening menu will be fully trimmed up across three delicious courses from just £33 per person. Our much-loved 3Bs deal – that's a beer, burger, and a £5 bet* – is available until late, with a sprinkling of festive cheer for just £14 per person. There is something for every budget and taste! 
For those that like to lunch, Napoleons Leeds is serving a 3-course festive lunch from noon until 3pm on selected dates throughout December. Sunday roasts are sacred, and we do a cracking one. With plenty of menu options, including gluten-free and vegan, you'll be spoiled for choice! Napoleons Leeds Sunday Lunch is available with all the trimmings from noon until 9:30pm on 4th 11th and 18th December.
It's a magical time to celebrate with friends, family, and colleagues. What screams fun more than good food, great entertainment, and fantastic company! Secure your Christmas party booking today, it's never too early.
BOOK A TABLE             LEEDS CHRISTMAS BROCHURE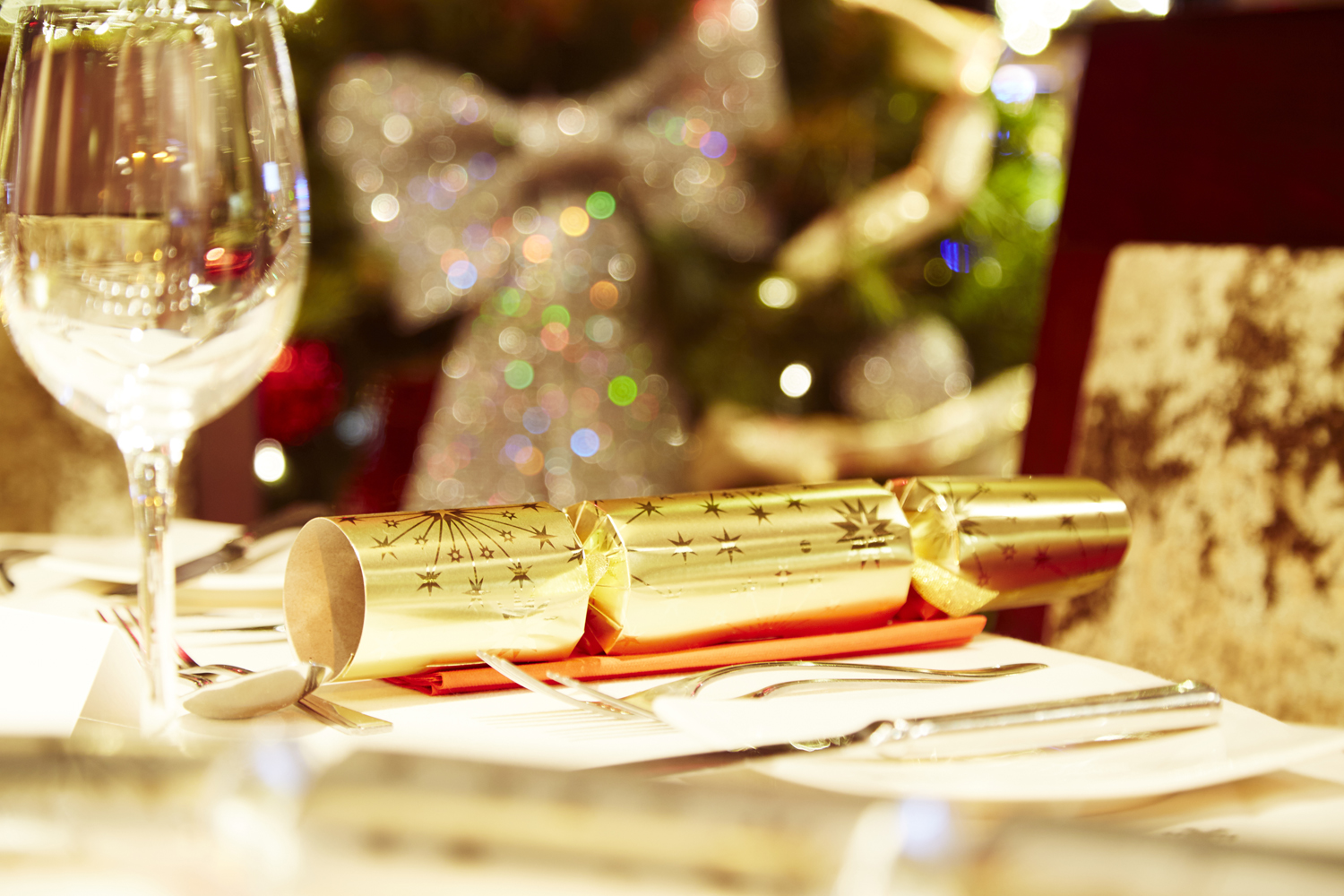 Shake your Tinsel in Sheffield
Be the Steel City's best boss by booking Napoleons Casino Sheffield for the 2022 office Christmas party! A bit of tinsel and a sausage roll isn't going to cut it this year. At the heart of every great Sheffield night out, put Napoleons Casino at the top of your Christmas party plan.
Serving Christmas lunches and festive dinners throughout December, you can easily plan the Christmas party around your work schedule. Tuck into a traditional Christmas lunch with your colleagues from 1pm until 3pm on 8th 9th 15th 16th 22nd or 23rd December. Napoleons lunches include three courses, a drink and £5 bet* at £22 per person.
For evening celebrations, our festive dinners are served from 1st to 24th December from 6pm, complete with a drink and £5 bet*. Prices start at £27 per person. For those preferring a less formal meal, our ever-popular 3Bs offer – beer, burger, and a bet* – is available from 3pm until 3am daily. Look out for our Christmas burger to put that festive twist in your 3Bs deal.
What better place for your team to let their hair down than the luxurious setting of Napoleons Casino. Toast to a successful year at one of our fabulous bars, with an extensive range of beers, wines, and spirits to choose your tipple from.