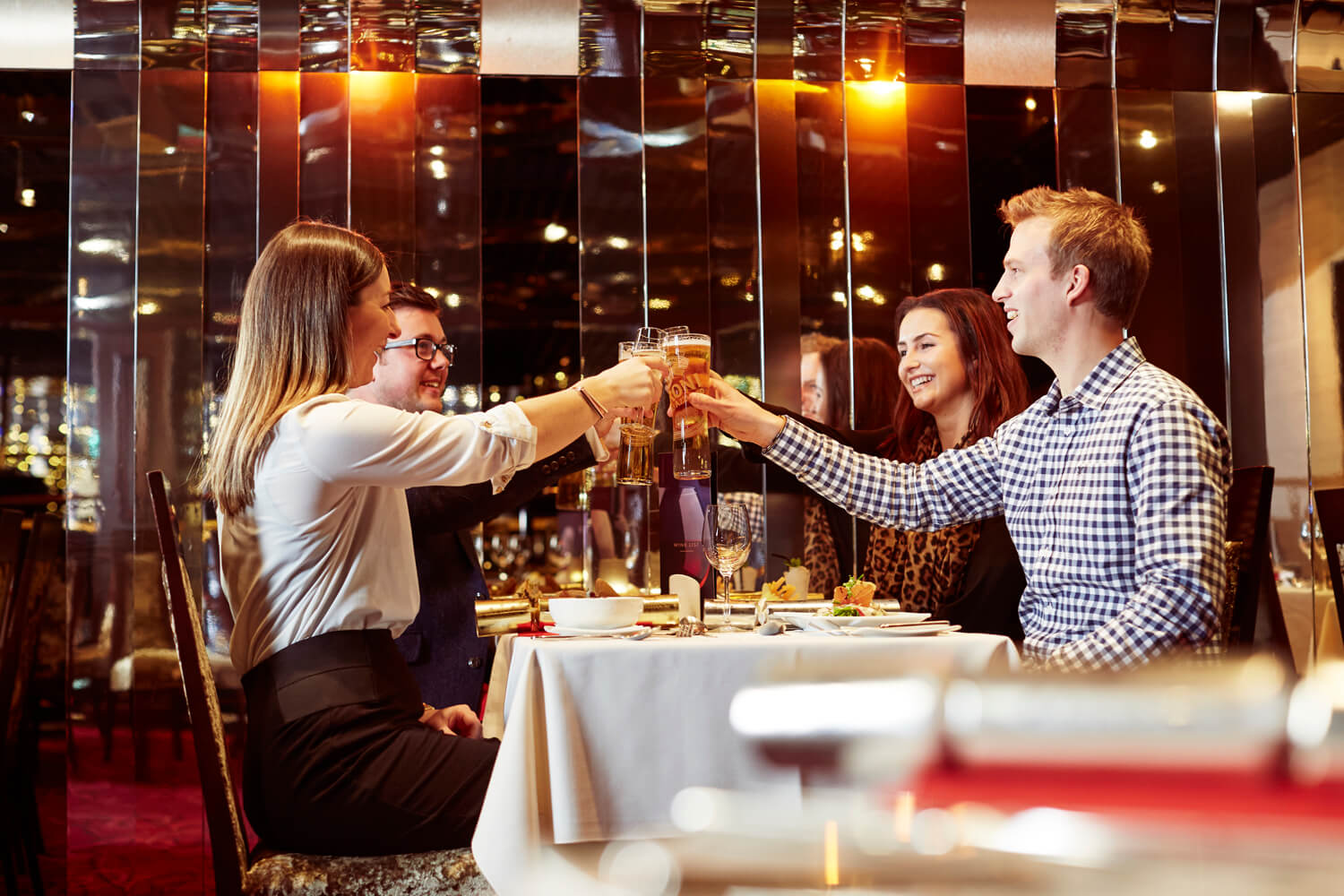 Now that we're halfway through the year – summer solstice is behind us – it's time to start thinking about Christmas bookings, and all the trimmings! Here at Napoleons, we always open our festive bookings early for enthusiastic Christmas fans and the office social secretary. If you're searching for the best Christmas bookings Manchester has to offer, we're pleased to present a fantastic festive menu throughout December – perfect for Christmas parties.
Christmas 2021 will be Manchester Napoleons' first festive celebration out of lockdown – we're going to make it a Christmas to remember! Napoleons Manchester Christmas parties will be the best place for a festive meet up with friends and family for a jingle bell-ter of a night out. Our Christmas parties come with five-star service and delicious menus, with authentic gaming guaranteed.
Time to Get Back Together
We're confident that this Christmas will really make up for 2020 – the Napoleons Manchester team is going all out to set up an exciting festive party season that's affordable, full of amazing luxury dining and bar choices, all in line with government safety guidelines.
Our fabulous Manchester location offers a luxurious restaurant overlooking Manchester's most prestigious gaming floor – the 24 Carat gold turrets of our American Roulette tables are made by world-renowned Cammegh. There's ample space for you to come on down with family and friends and really kick off the Christmas and New Year season in style. As with other Napoleons branches, our Christmas bookings in Manchester are set to be hugely popular – now really is the best time to book your Christmas party.
What's more, Napoleons Manchester is the perfect venue for a memorable work Christmas party. If you and the team are looking for a good knees-up before the Christmas break, why not seal the year in style with a lavish party at your local casino? We cater for festive get-togethers of all kinds – get in touch to find out more.
Christmas Menus to Make Your Mouth Water
When looking for the perfect Christmas dinner in Manchester city centre, it can be time-consuming to hunt down the best three-course deal. Inspired by the ever-popular Christmas food menus at our other Napoleons branches, our festive Manchester menus offer a delectable choice for all tastes and dietary requirements.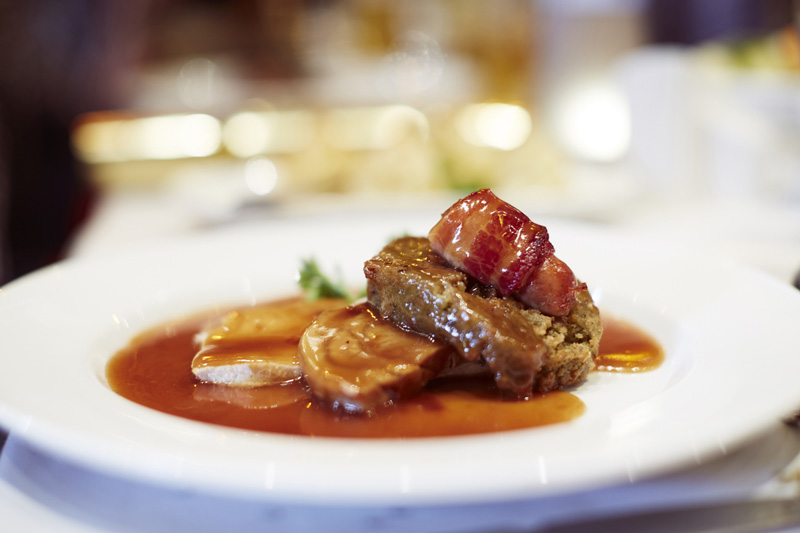 We'll be launching our festive menus on Wednesday 1st December, running through to Friday 24th December. You can join us for a wonderful winter meal as close to the big day as you desire.
Napoleons Manchester serves up a set-price festive menu across three delicious courses. At £28 per person Sunday to Thursday and £38 per person Friday and Saturday, you'll have your pick of the best from our talented kitchen team's delicious cuisines. This set-price deal offers you a choice of drink on arrival, as well as a £5 bet to use in our casino. That's dining and entertainment covered, with one great price!
We're pleased to host a bigger range of festive food options than ever. Not only are we serving up roast turkey with all the trimmings, sirloin steak and salmon escalope, but our vegan speciality too, a sweet potato, spinach, and chestnut wellington. There are vegetarian, vegan, and gluten-free options across all three courses – there's no need to worry about dietary requirements when you dine at Napoleons.
Our Christmas dinners always prove to be popular – as our other landmark casinos have shown – meaning now really is the best time to book ahead.
A Cracking Christmas Party Location
If you're hunting down the best Christmas dinner in Manchester for your festive party, you'll be pleased to know that Napoleons is right in the heart of all the festive action.
We have some of the biggest clubs and bars in the city close by. Located near the heart of the Chinatown district, we're conveniently placed amongst several stylish and well-loved hotels. Napoleons Manchester is next door to the fabulous Hotel Brooklyn – why not book yourself a room next door and stay with us 'til late?
Speaking of staying out late, we're thrilled to continue rolling out our popular 3Bs offer well into the festive season, which gives you a selection of beers, burgers and bets for only £12. Claim your burger, choice of drink (from a selection) and £5 bet any time between 3pm and 3am daily.
Book Your Manchester Christmas Parties Now!
The most exciting Christmas bookings Manchester has on offer are ready! Make your Christmas party booking online with us at Napoleons Manchester for a festive feast and night of gaming between the 1st and 24th December.
For groups of seven people or more, you can book your spot email us now at manchesterreservations@napoleons-casinos.co.uk or call our booking line on 0161 2498498.
We can't wait to welcome you all for some festive fun!